I'm not Catholic, but I love Lent. It is an incredible stretching season of thankfulness for me; of simply immersing myself in a new gratitude for 40 days.
The Lenten season is different each year for our family; whether it's a new time of fasting, giving, or something else. But it's always simply about one thing: our hearts. (I love how Amy summed it up: God doesn't want my chocolate. He wants me.)
How am I honoring this breath of God?
I've been reading Ann Voskamp's book, One Thousand Gifts these past months. I've never read a book so slowly.
I'm savoring it, mulling it over, letting the words seep into my soul, and change me, as I learn to give a new thanks to my Lord. To live in a new awe.

When the Bloom Book Club began, I've enjoyed quiet evenings, listening to these sweet women share from the hard places… and given thanks.
But mostly, I just read. And watched.
For Lent, I'm beginning my own gratitude list.
As a busy mama, spare moments are precious. In those sweet, still pauses between catching spills, corralling excited imaginations, and spoonfuls of broth… what do you do?
I'm choosing to give those moments; to use them for giving thanks. Not to dream about "what ifs" or worry about "what thens" or wish for "if onlys."
(Will you join me in seeing 1000 gifts?)
I'm not necessarily trying to cram in a list of one thousand gifts in 40 days; but using this time to begin this exercise of thankfulness. (We'll see how many I have after 40 days, and then continue on!)
Oh, what a glorious way to brighten a dreary, gray winter's day: giving thanks, looking for the miracles; honoring the blessed gifts that our Savior has given us, revealing His unchanging goodness & abounding grace, no matter what season we're in.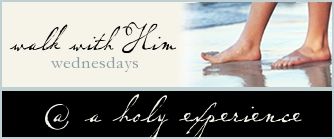 Disclosure: I received my own review copy of the book at The 2010 Relevant Conference. This post is uncompensated, and all review statements are my honest opinion. I may receive a small commission if you choose to purchase the book through my affiliate link. Thank you for your support.